SERVICES
Chimney Sweeping - £40.00 inc vat

This covers all chimney sweeping. We don't charge more for tall or large chimneys or for removing birds' nests. Stoves, cookers, boilers and open fires all cost the same to sweep. When we clean the fire, we make sure everything is in good working order. We vacuum up all the soot that we remove from the chimney and take it away. As wood burns better on a bed of ash, we will leave a bed of ash in the firebed of wood burning appliances. If you would like us to remove all the ashes, please let us know. We will test the chimney to make sure that the smoke comes out of the chimney pot. When we've finished, we will give you a certificate to show what we have done and problems that we have found.

Servicing appliances - ask for quote

Usually, we will service your fire during chimney sweeping free of charge. We thoroughly clean all the flue ways and check the condition of the fire bricks, rope seals, glass and metal components. If any of these need replacing, we will let you know and give you a quote based on the costs of the parts needed.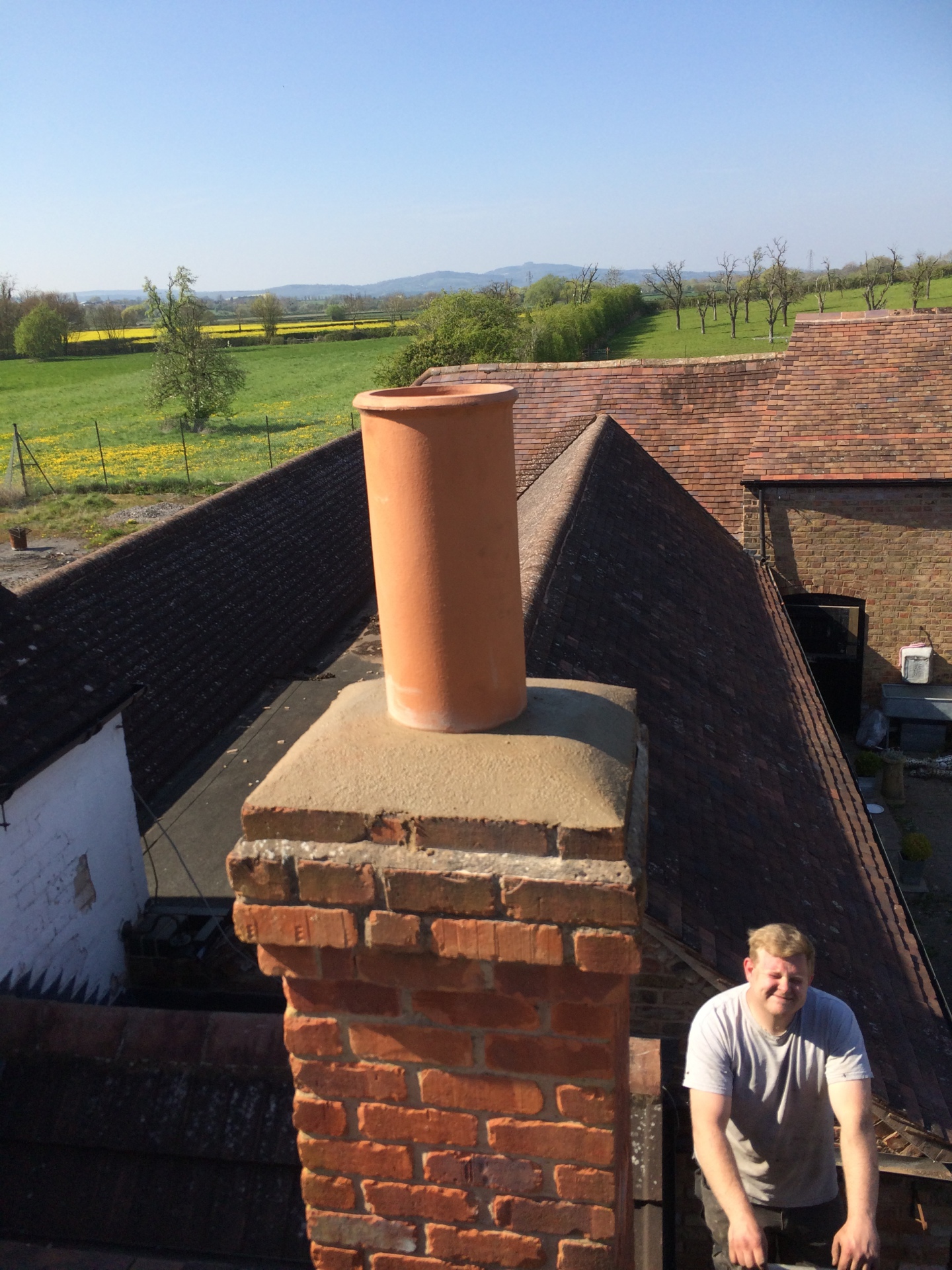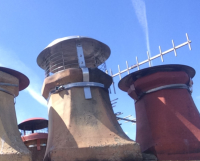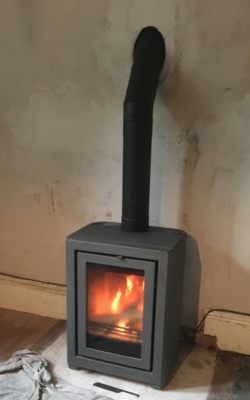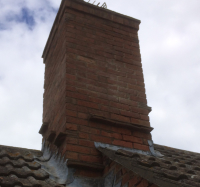 Bird guards and chimney caps - £55.00 inc vat

We supply and fit a standard bird guard or chimney cap for this price. We can supply and fit any type of cowl depending on what is required. Prices vary for these but please ask and we will give you a quote. Most of the time, we can fit these without hiring scaffolding, as we have our own equipment to reach most chimneys. If we do have to hire anything, we add this to the cost.
Chimney pots - ask for quote

We can supply and fit new chimney pots of various sizes and designs. We can also fit second hand chimney pots if you have one that is in good condition.
Chimney repointing - ask for quote

Chimneys deteriorate and occasionally they need repointing. We can do this job for you, normally without needing scaffolding. We use a battery powered angle grinder to remove old, loose mortar from the brick joints. Next, we wash the chimney to remove any dust from the grinding operation. The brick joints are then refilled with mortar. When this has started to dry, the brickwork is brushed down to remove excess mortar. Normally, we replace the mortar around the chimney pots to weatherproof the top of the chimney. The final job is to brush the debris from the roof and clear the gutters. 
Stove and flue liner installation - ask for quote

As we are independant installers, you don't have to buy from us. We are happy to supply all that you need, or just some items. We can supply fireplaces, stoves and flue liners, or we can fit ones that you have purchased. We are fully qualified HETAS installers, so you don't need to inform the local Building Control department that you are having the work done. We can install dry stoves and open fires, flexible flue liners and rigid twin wall systems. We are not qualified to install boiler stoves.
CCTV chimney surveys - ask for quote

As wood and coal burning becomes more popular, people are reopening their chimneys. It is necessary to check the internals of the chimney before any work is started to make sure the flue is in good condtion. We can tell a lot from cleaning the chimney and smoke testing, but sometimes, it is worth having a CCTV survey. A camera is attached to the rods and pushed up the chimney. The internals of the chimney are shown on a monitor connected to the camera. This can highlight defects in the chimney which would only be found after reinstating some form fire and could mean having to spend a lot more money to fix the chimney. By having a CCTV survey before any work is done, decisions on which type of appliance and flue to install can be made at an early stage. Prices for this service vary depending on whether we have to get on the roof, but if we can do the survey from the fireplace, we normally only charge £40 inc vat.